Tough
No but pretty much Samm is no longer webmaster and no we are not looking for a replacement
So if you have a problem i cannot fix it
but feel free to ask me and i will try!
Dont be bugging Samm his taking a break for time being due to exams and whatever, and not a good time as many of you know to be trying to help on BN and study!
Once his done maybe he shall return but for now you have the pleasure of asking me about any problems you might have
_________________
Need Frozen Reptile Food? Click Here for Frozen Mice, Rats, Chicks, Rabbits, Multi's and more!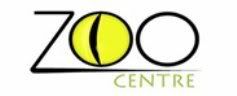 Tell me, show it, prove it.