listen man we have a poll problem feedback will have to wait
otherwise samm will run off and fix this one and leave mine
but your not along couple people said that!
No matter anyways all everyone needs to do is find whoever they wish to leave feedback for either by clicking the feedback link top right and adding the name of user or look them up in members then do there ebay style feedback!
I am gonna cover everyones feedback be it good or bad between now and weekend im winning so far then everyone can just pop along and redo there feedbacks when they have a chance!
easy
this same link as samm posted?
viewforum.php?f=435
_________________
Need Frozen Reptile Food? Click Here for Frozen Mice, Rats, Chicks, Rabbits, Multi's and more!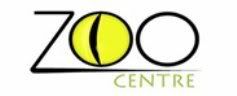 Tell me, show it, prove it.