Can only be dogs for me im afraid!
I have 4 cats but never my choice im not a cat person.
When i was a kid mum hated cats so we wasnt allowed any!
First thing i got was a dog!
Lew drove me mad for a cat and in the end i got teenie for him and his been great with them every since!
So thats the reason i have so many of the beggers here
dogs all the way cats have been too hard to train to fetch
_________________
Need Frozen Reptile Food? Click Here for Frozen Mice, Rats, Chicks, Rabbits, Multi's and more!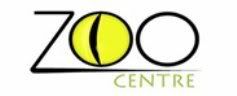 Tell me, show it, prove it.