V.happy this morning my mantis are mating
I had introduced the male about a week ago and he was clearly interested but v.wary of her gradualy over the next few days he creeped closer and closer and last night made a dash for her (I kept both well fed while in together!) I knew he had because I heared a flurry of wings, went to look and saw him grasping her and trying to positon himself while avoiding her graspers
She calmed down quite quickly and they joined up and are still joined now.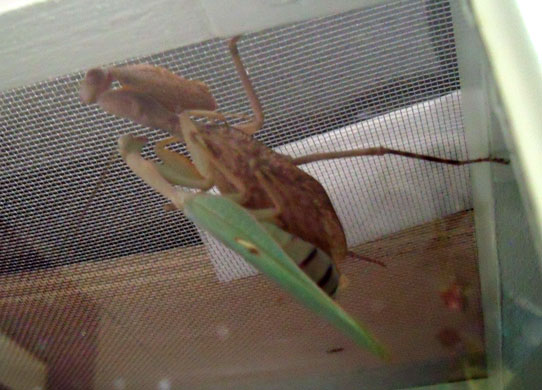 So now its a feeding frenzy for her to produce an ooth or two I hope.
_________________
"doing what little one can to increase the general stock of knowledge is as respectable an object of life, as one can in any likelihood pursue" Darwin 1809-1882.
Night or Day, Ying or Yang, Good or Bad, Chicken or Egg which came first doesn't matter neither can exist without the other. SAN '13