Eeeek!!!!!! She must have been fit to burst and couldn't wait to lay! As she was laying an ooth first thing this morning and has only just finished as I write this post
I did a bit of film on my ipad but haven't a clue how to edit it or put it on here so any help would be great!
Some photos for you
Laying the ooth, quite an intricate process and took aprox 1hr to complete!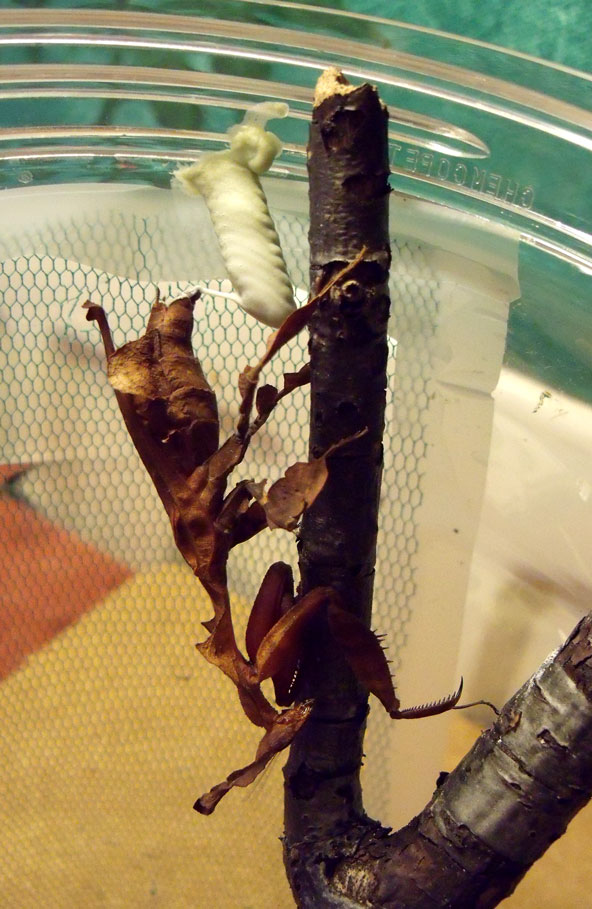 Finished! She still looks quite fat so there may be a few more in there. I'll rest the male and see if I can get them together again next weekend
_________________
"doing what little one can to increase the general stock of knowledge is as respectable an object of life, as one can in any likelihood pursue" Darwin 1809-1882.
Night or Day, Ying or Yang, Good or Bad, Chicken or Egg which came first doesn't matter neither can exist without the other. SAN '13