Thought I should catch up with these as its been a while
I was a bit worried that these were taking there time to mature but they are eating well and moulting fine too, so now they have reached pre-adult, not so long now...
After my last post I discovered that I actually have two females and one male one of the females must have lost part of her "crown" at a early stage before I'd got them which confused matters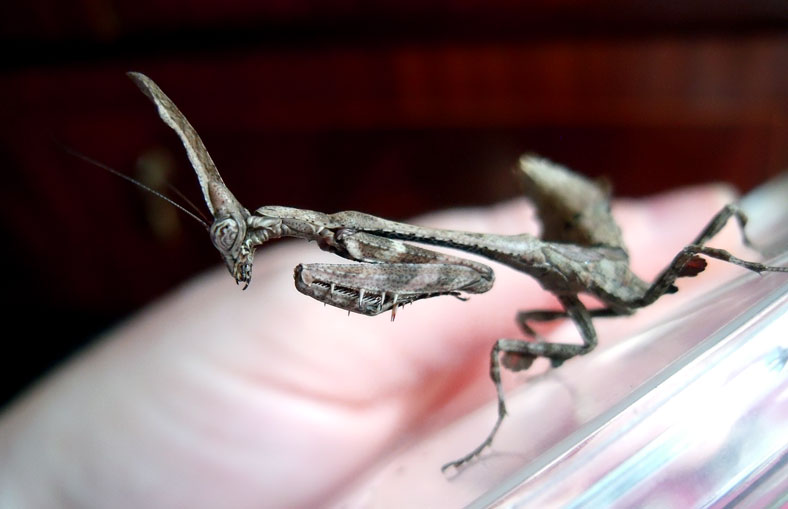 Sub-Adult female 1 crown intact. Scarily similar to Alien Queen!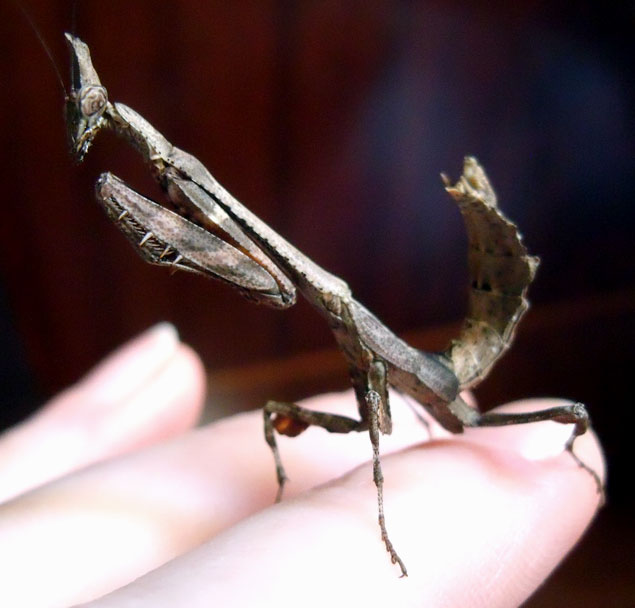 Sub-Adult female with truncated crown though she's a couple of mm bigger than the other female in body size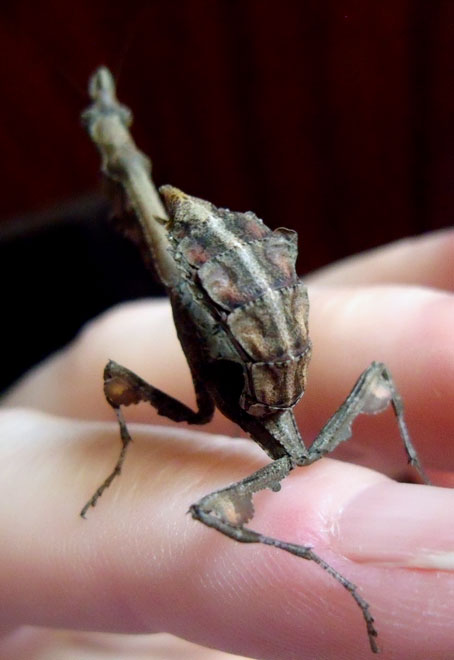 Nice pattern/colours on abdomen on female 2.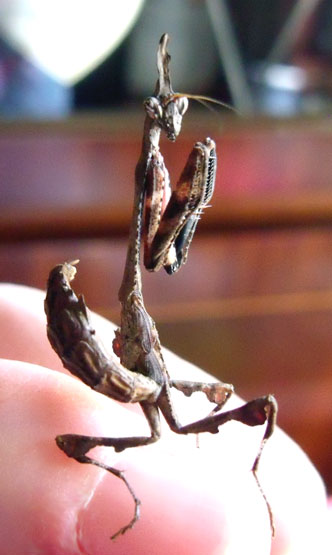 Sub-Adult male.
It was this big..... honest guv! Male in threat pose showing off the inner raptor arm colours nicely, the females are just as good
_________________
"doing what little one can to increase the general stock of knowledge is as respectable an object of life, as one can in any likelihood pursue" Darwin 1809-1882.
Night or Day, Ying or Yang, Good or Bad, Chicken or Egg which came first doesn't matter neither can exist without the other. SAN '13