Hi - I'm a total n00b when it comes to millipedes. My dad brought back some 'pedes from Barbados, which I've tentatively id'd as
Rhinocricus
sp. Anyone got any info on these guys, like breeding or sexing? They're doing fine with some fish food pellets and cucumber/mango in a tank which is 8" deep in peat/ soil stuff. with some oak leaves as well, and a bit of cuttlefish. Is that ok?
EDIT - now I have a shiny new camera I bring you them in glorious technicolour! (I also gave them some new cucumber)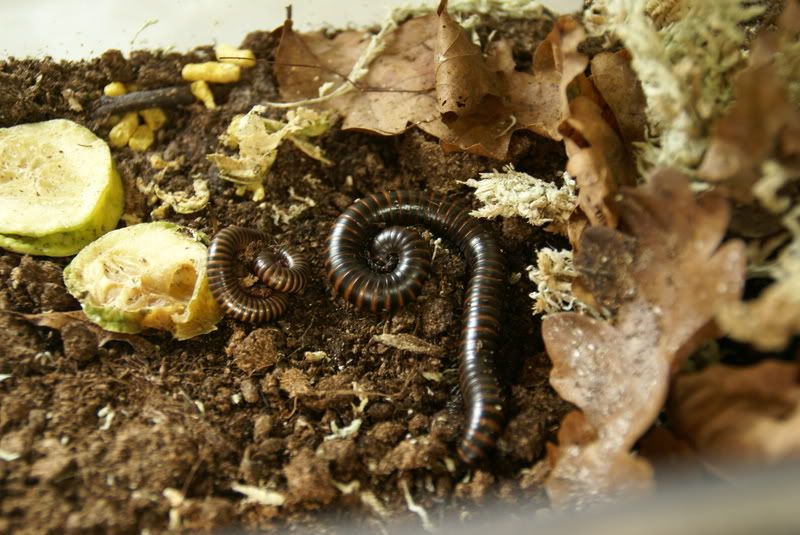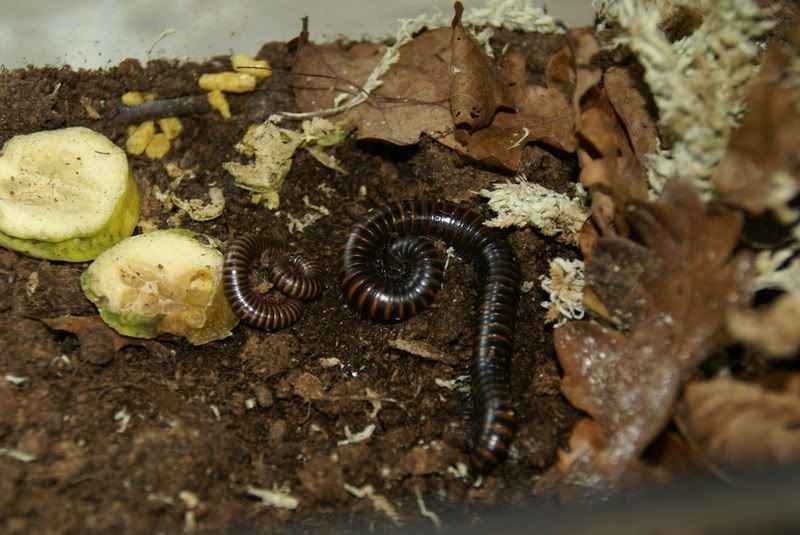 _________________
It's not stupid - it's ADVANCED!
The views expressed in my posts are not necessarily the same as my employer and should not be taken as such.