got these 5 from a seller in Germany, going in my enclosure which houses 2 A.gigas currently, lets hope everything lets along.
Although I thought it had no ID, the box obviously states a name, though it brings up no results, I've emailed them for confirmation, it has no species name on their pricelist, basically just translated to something like "like the other big green millipede, but this one has been measured at 32cm".
Anyway it was very active as soon as I removed it, has a much firmer grip then my A.gigas, it is 9" long.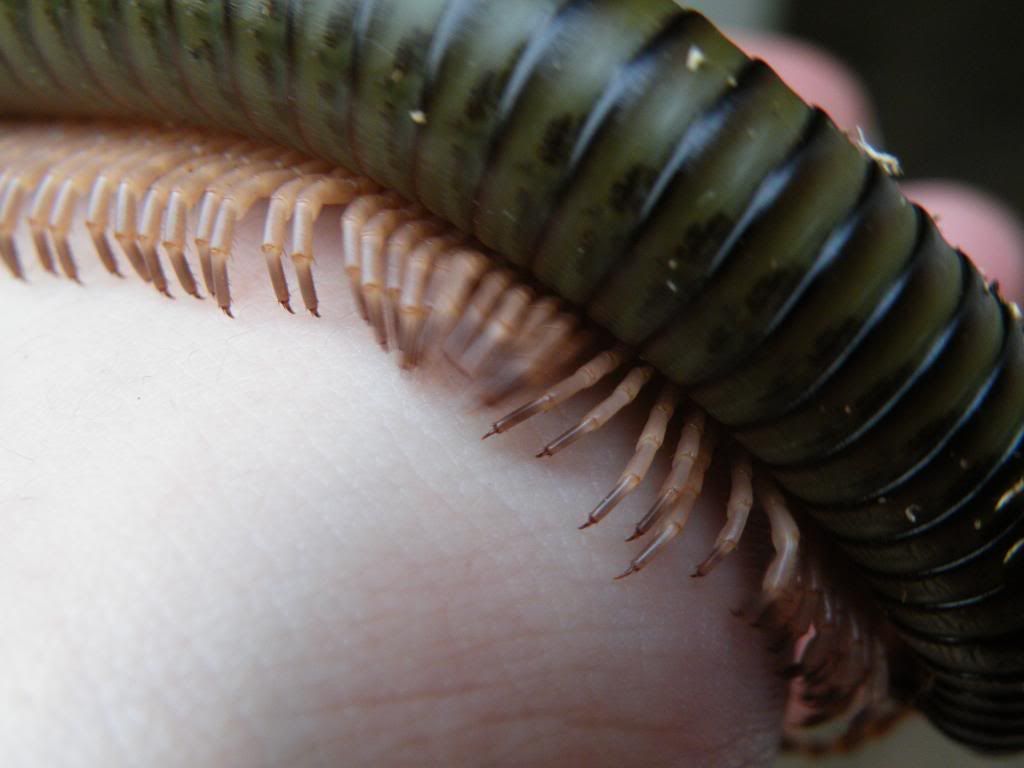 Now we have Pelmatojulus insignis, a very nice bright red banding...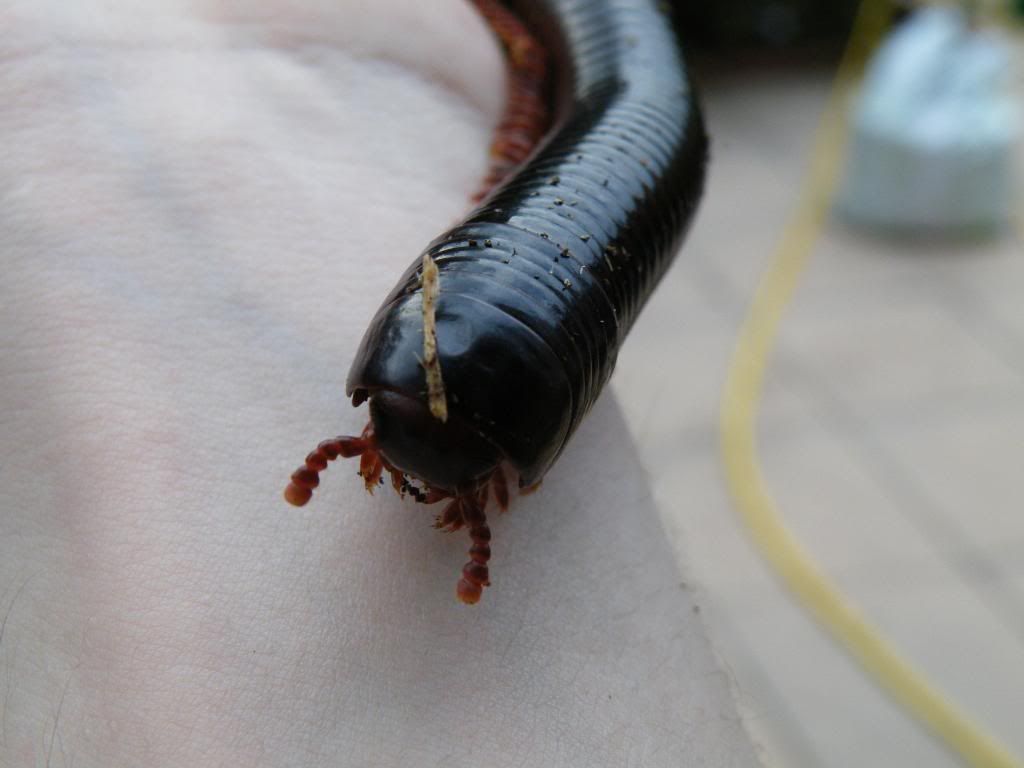 Chocolate millipede..Ophistreptus guinensis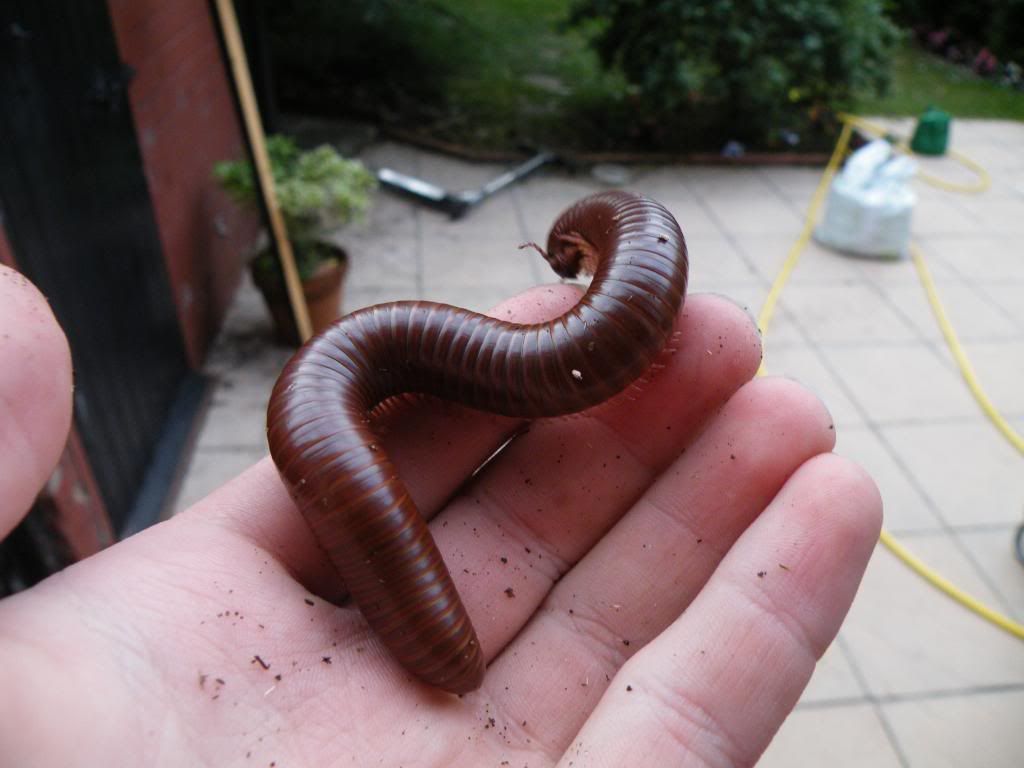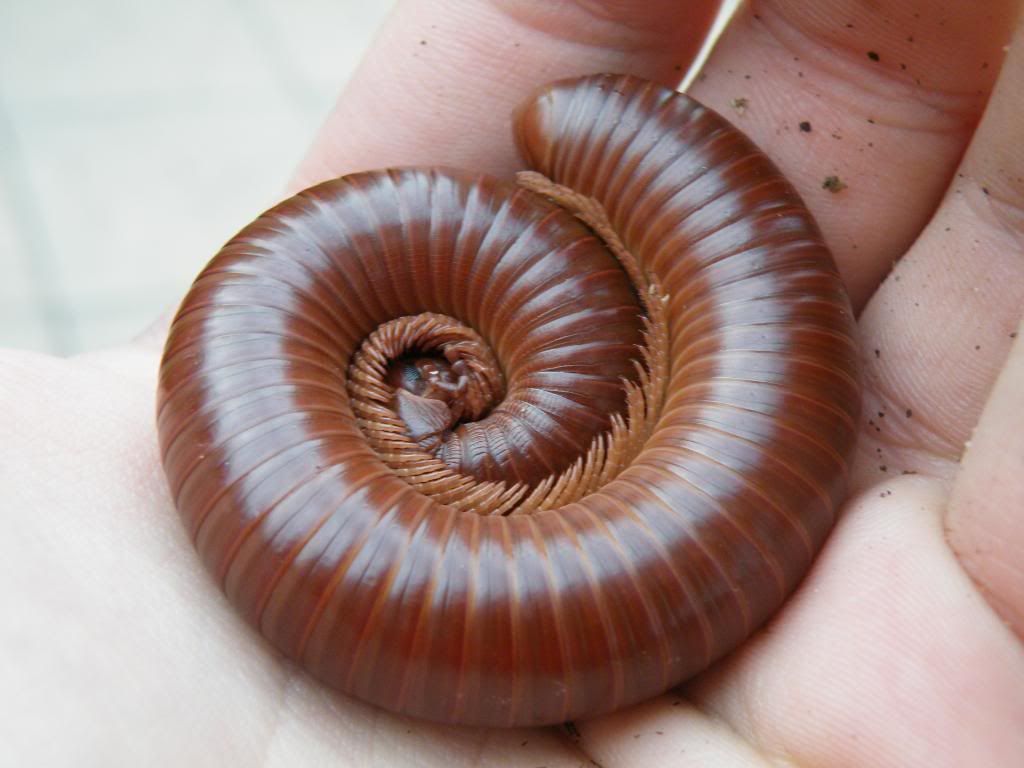 Finally Spirostreptus ibanda, this one is small right now, skinny and probably only 7cm, the Sun came out so I actually got the clearest macro pics, not bad for one handed while trying to stop it falling off as it had no grip unlike the other bigger ones.