You'll all think I was a bit mad buying these but I just could'nt not get them they are sooo lovely! Just like a giant version of the ones in the garden (not gray and black though).
I have them in with the Rainbow millis with plenty of deep sub mix of rotten wood (Oak & Beech) leaf mould and leaf litter, a medium soft branch (I think it's Oak) with lots of lychen growing all over it and a few bits of mossy Oak bark and a 2cm layer or so of sand in the bottom.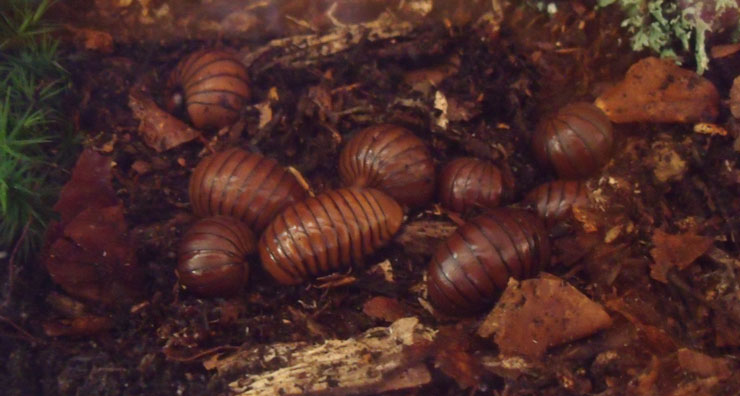 Most of them have now dispersed around the tank and dug into the substrate. Saw one munching on a bit of rotten wood this morning so thats encoraging to see
_________________
"doing what little one can to increase the general stock of knowledge is as respectable an object of life, as one can in any likelihood pursue" Darwin 1809-1882.
Night or Day, Ying or Yang, Good or Bad, Chicken or Egg which came first doesn't matter neither can exist without the other. SAN '13