Guess How Many Eggs in the Container
Have some spare eggs so thought I would copy off Penda and run a competition!
tube is 11cm from base to the bottom of the lid and 2.5cm in diameter and is full of Eurycnema goliath eggs.
Your task is to guess how many!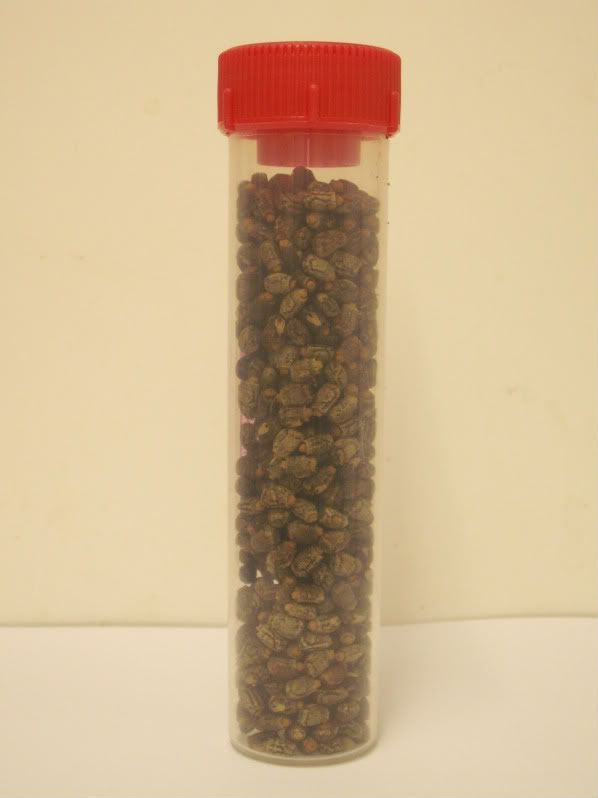 There are more than 200 and less than 1000 to give you a clue!
The Prize
the winner can choose one of the following prizes -
30 E goliath eggs (these are hatching anytime now)
or
15 Phyllium celebicum eggs (mix of sexual and parthenogenetic eggs)
or
10 Phyllium bioculatum eggs (the nymphs will require oak when they hatch)
or
a few Extatosoma tiaratum nymphs!
Rules
Competition will run from now until 10pm on friday.
One guess per person
Eggs will be sent free within Europe, nymphs to UK only by standard 1st class post.
So Get Guessing!