i was going through some photos and found some i took of native hermies, back when they come into the shallows to mate, think it was jan/feb time. it was freezing anyway thats all i know!
the middle one is two together, they were all over the beach pairing up, they hold onto each others shells, its quite cute.
didnt manage to get one out walking though, they're too shy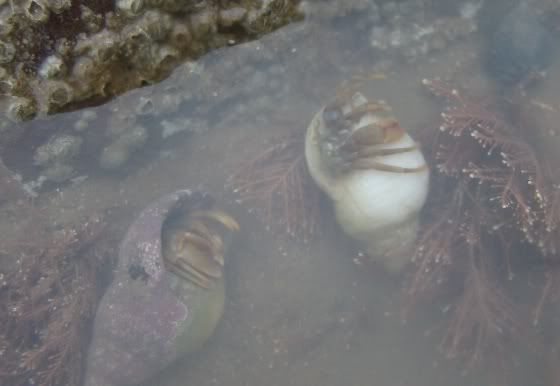 _________________
"Jeremy, there are many things I'd do to help you but digging a hole in the wintery earth with my bare hands to bury the corpse of dog you've just killed is not one of them."