Hi all
As well as the new BRB and Uromastyx I also collected two new carpet pythons on Tuesday from Jon Arthur of UK Pythons.com, Paul Harris' UK-based business partner with Paul himself being based in Germany. Between them they produce some of the finest carpet python morphs in the world and some of their snakes are £6,000 +, check out their website to see them, it's a great site!
I however went to visit to collect something a 'little' more reasonably priced, but although I only went to buy one I ended up with two.
First up is the one I had hoped to buy and the reason I visited, this gorgeous 2003 male jungle carpet - these pictures do his colouration NO justice at all and sadly the picture quality is poor as he will not stay still when out of his viv and the lighting in the viv is not great to show him off either.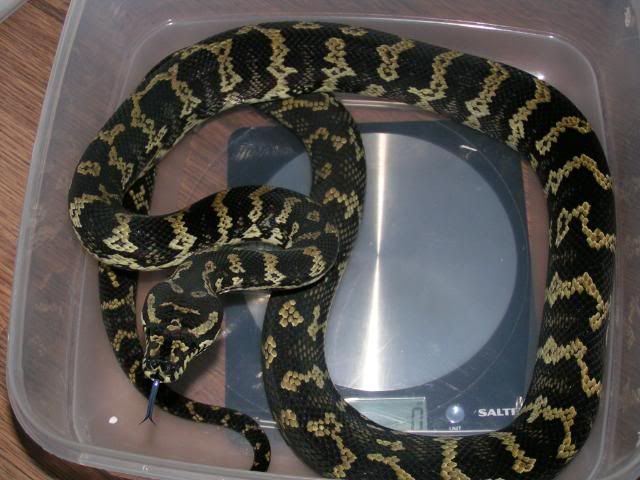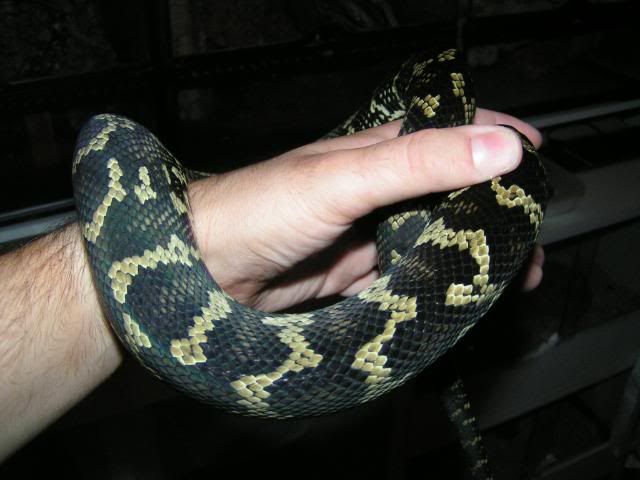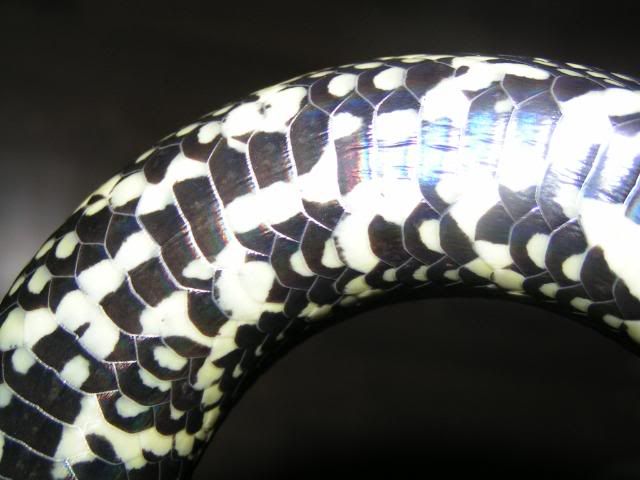 This is the picture of him from the UK Pythons website and shows the colour off much better than any of mine do...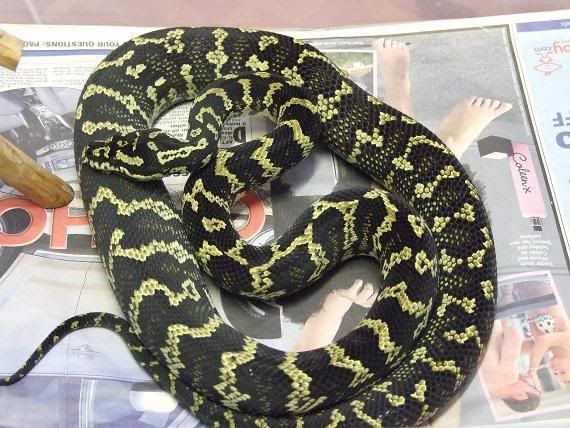 This is a five-year old snake whose only contact with people has been when being fed or cleaned out, and when Jon put on a glove to handle him I thought this was a very bad sign. However he showed (and has continued to since arriving here) no signs of aggression whatsoever, he just likes to move constantly making photography very tricky indeed!!
I'm sure given regular handling he will calm right down and I am willing to invest the time to do so as he truly is stunning which you are not really seeing here...
Next up is a female 2007 Rockhampton coastal carpet (Rockhampton referring to the locality of origin of the original Queensland parent stock, now long term captive in Germany) who I fell in love with due to her lovely pattern and the marked difference between her and the jungle above.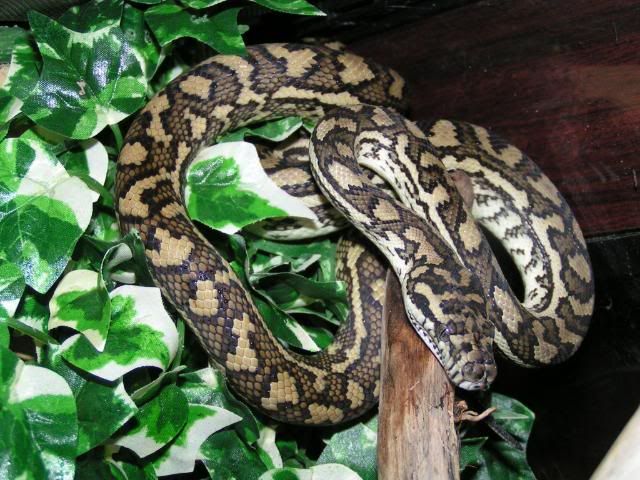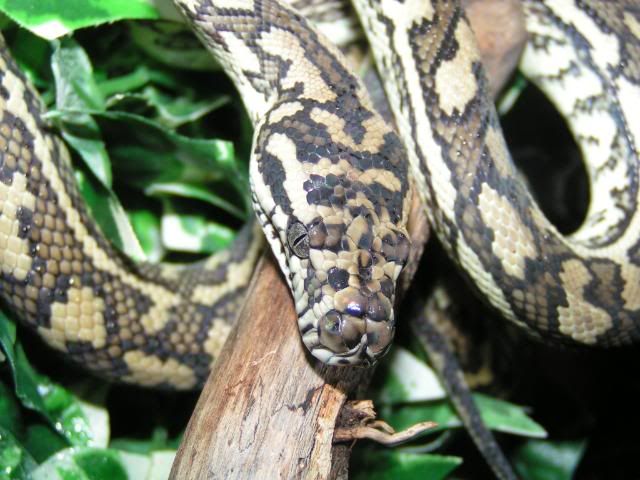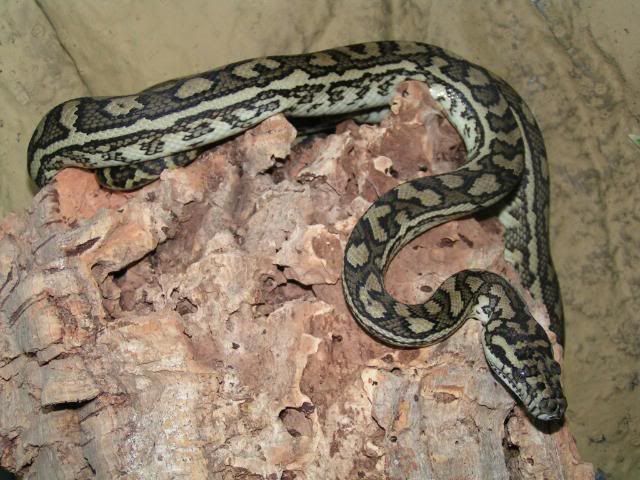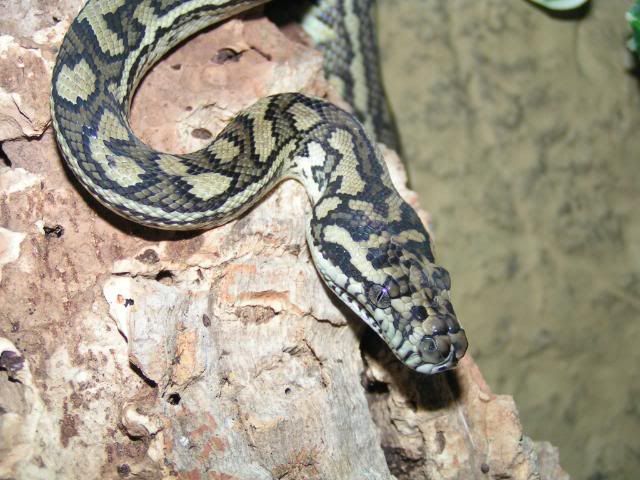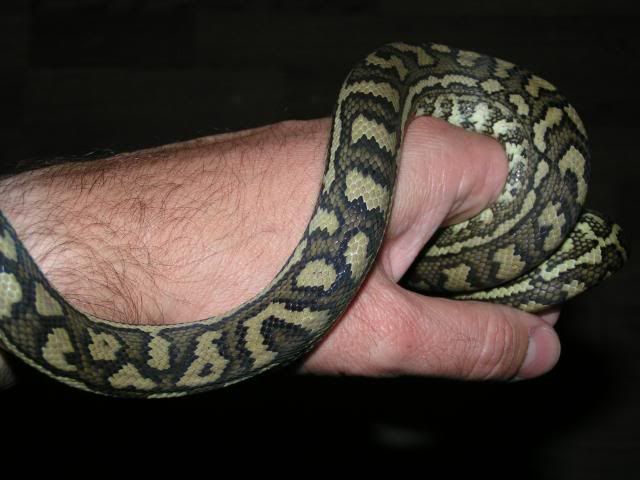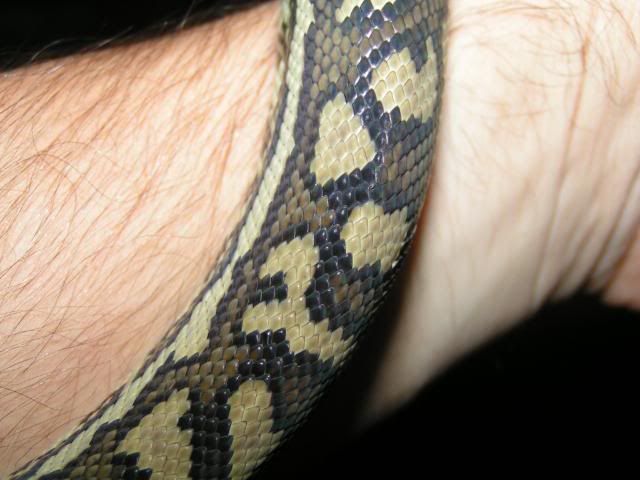 I sadly may not be able to keep her in the very long term due to the size she may reach eventually, we shall see - a lot can change in a few years, but for the moment at least I am delighted to have her and who knows, they may be able to be bred in the future as well. She is a good size already but very slender as you can see and loves to use the branches and bark in her new home (a large Exo Terra vivarium for the moment in case anyone is wondering!)
Hope you like, I plan to update the thread as the coastal develops and also when I finally manage to get some decent pics of the jungle...
Jonathan