Just an update on Blade for yous, hes doing extremely well, and as for handling, very well so far
really love him and people on the reptile forums seem to love him too!
he never fails to eat either which does me proud considering Phoenix is refusing at the moment
Here he is having just shed and enjoying a huge meal of 3 pinkies!!!
Pinkie no. 1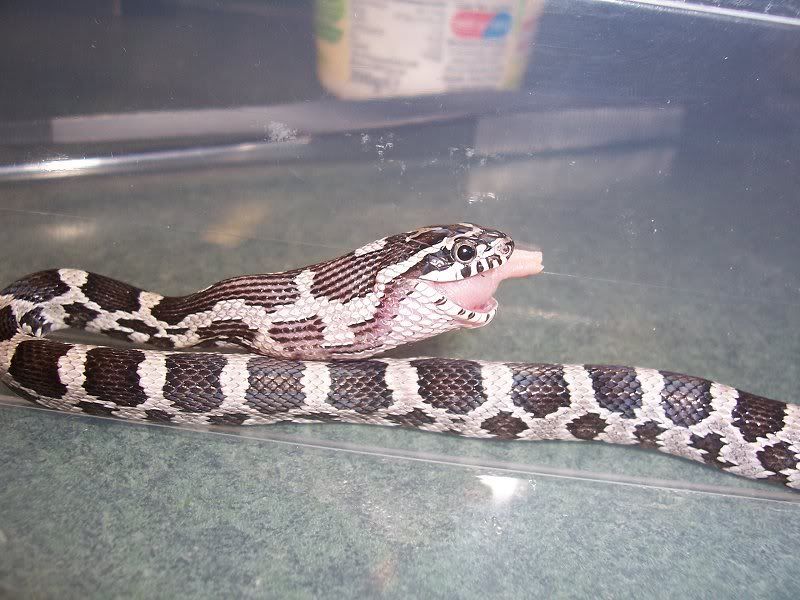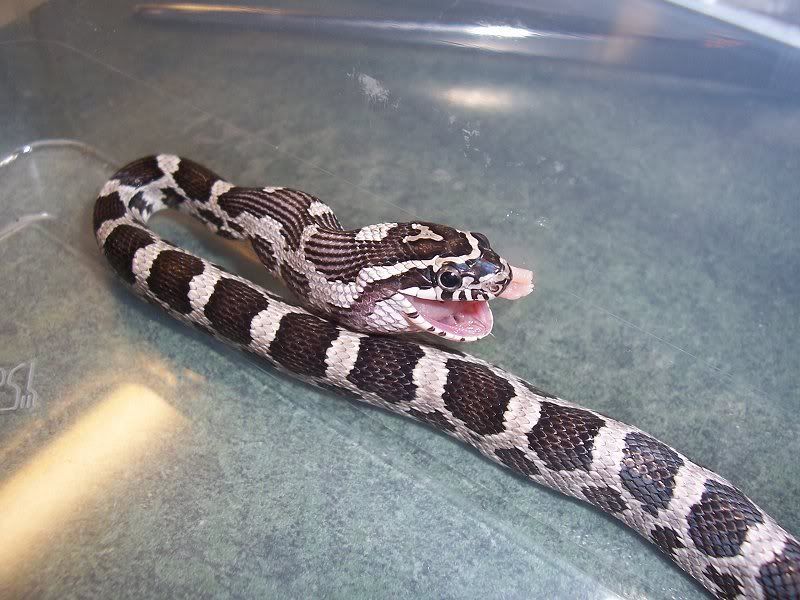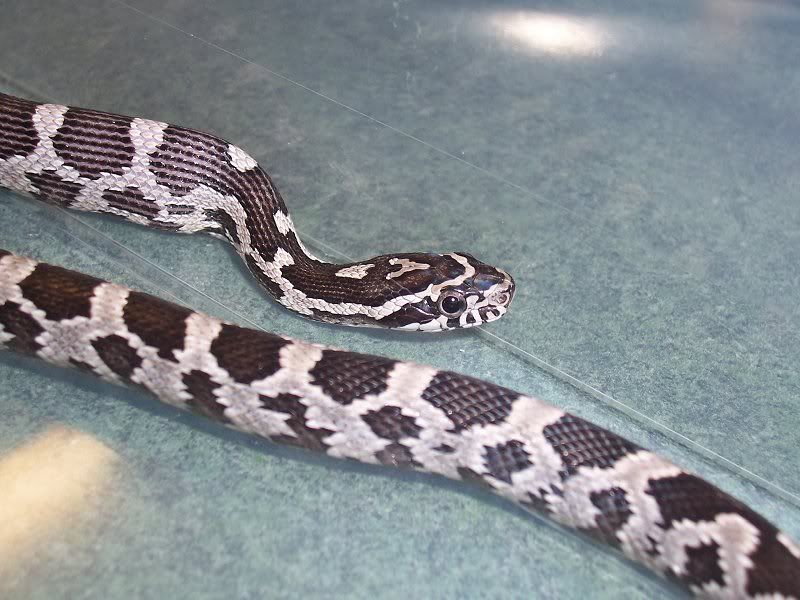 Pinkie no. 2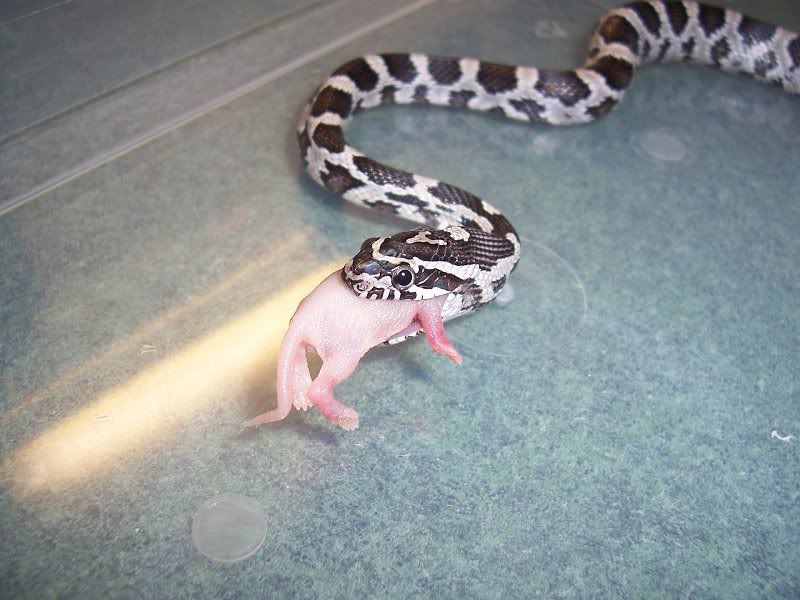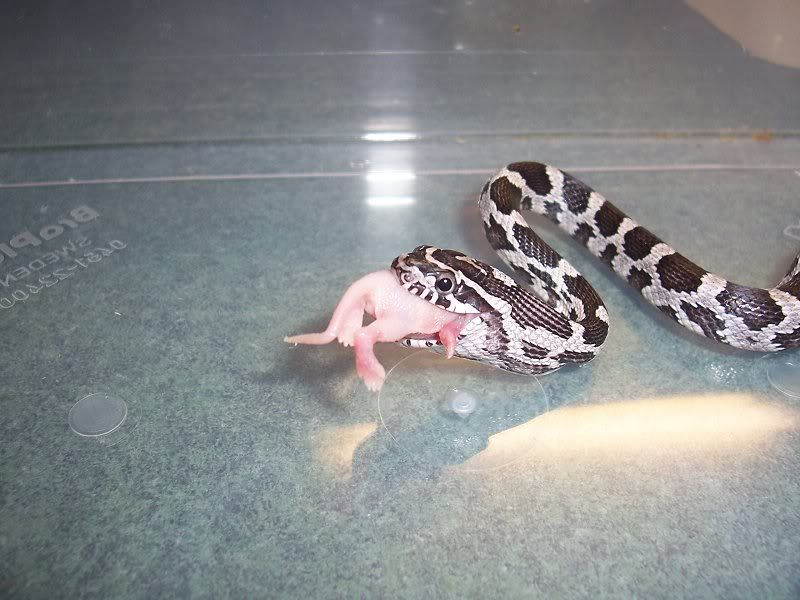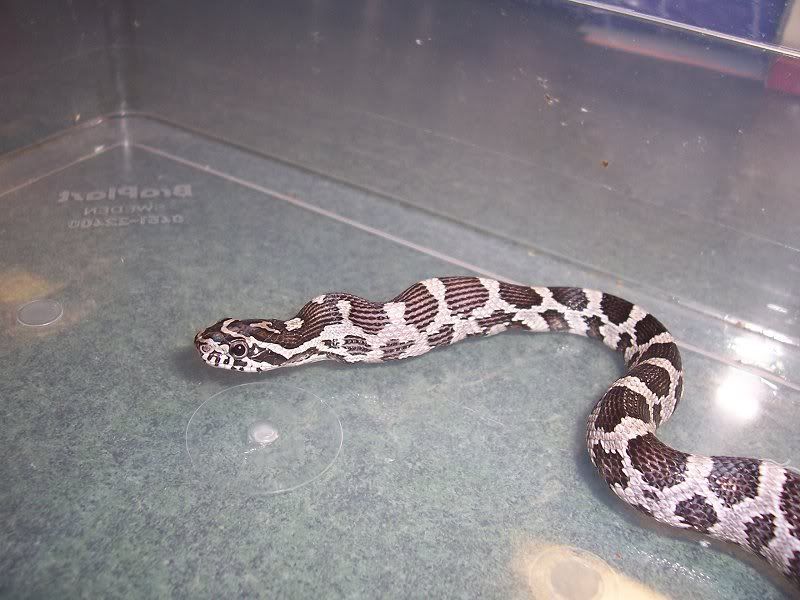 and Pinkie no. 3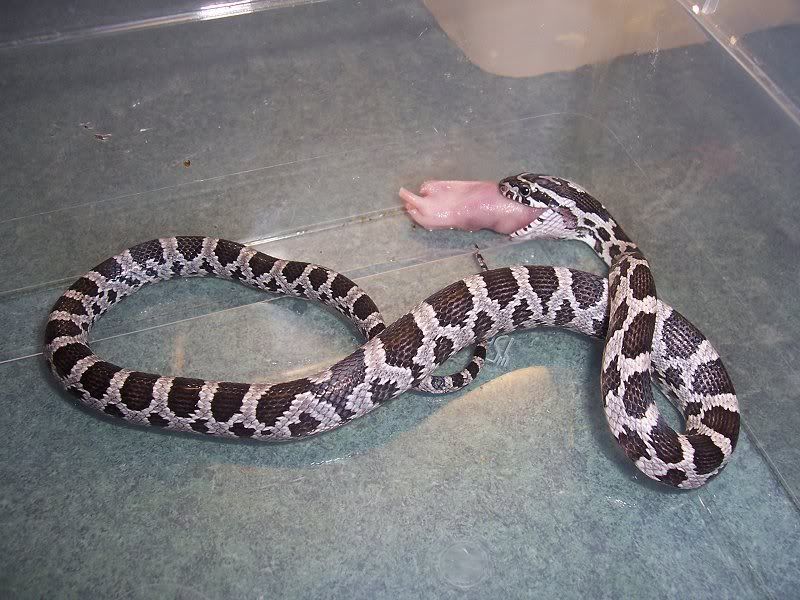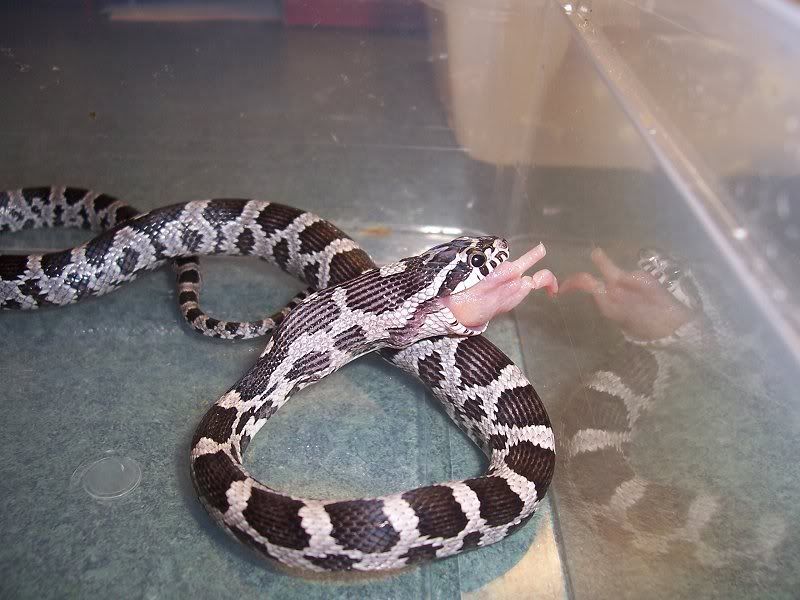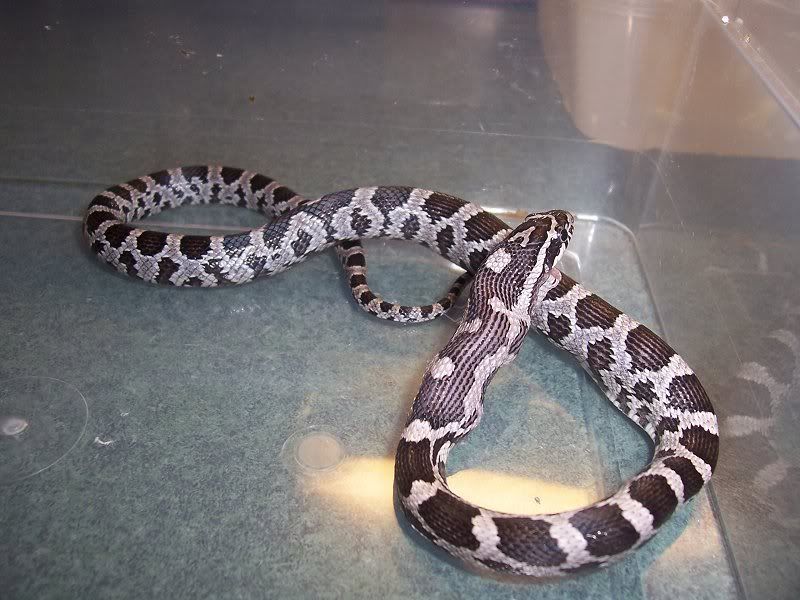 Fatty can hardly move after but at least it gives his little body something to do until next weeks feeding time