Hi, we rescued a corn snake today, from the vets.
Apon inspection it appears to be a good lookin, healthy snake, it was alert, fast moving and lively when i picked it up despite feeling very cold to the touch.
About 16 inch in length.
At home i wanted to feed it anyway and took some photos of the whole routine, i know weve all seen a snake feed before but it is still one of the fascinating things about snakes that makes me like them/reptiles so much and i haven't had any snakes for years so haven't been able to watch it.
Oddly enough this snake, in natural light is a very dark grey, light grey and off white in colour but i think my camera is still set or i've used a setting that i've been experimenting with were the reds are up..hence its browner look in the photos?
Heres the sequence eating a defrost, took about 7 minutes.
Inspite of its overall good health and weight it was still very eager to feed and took almost instantly.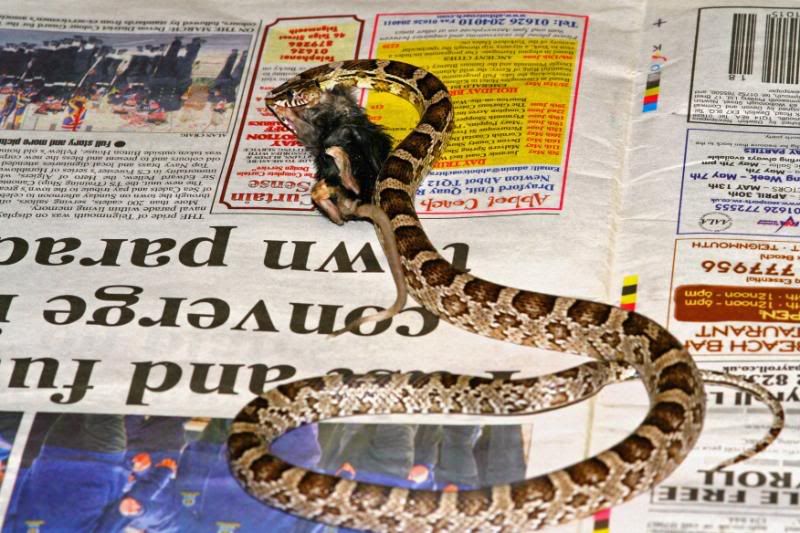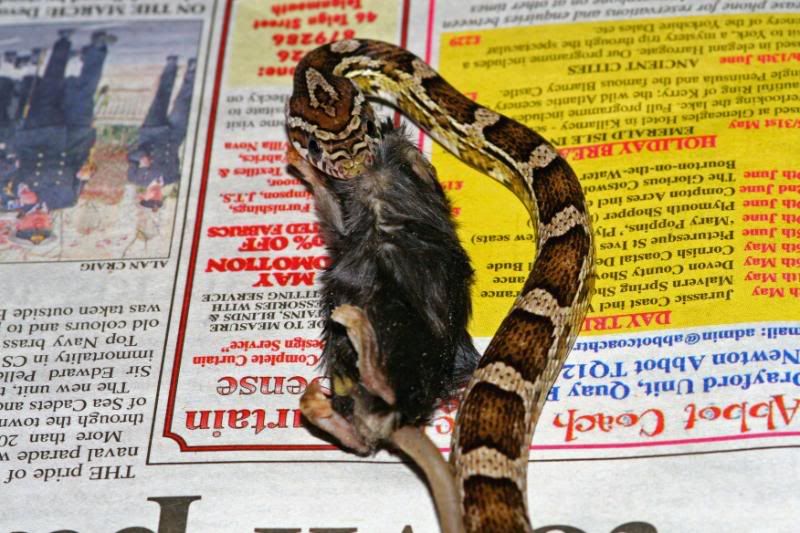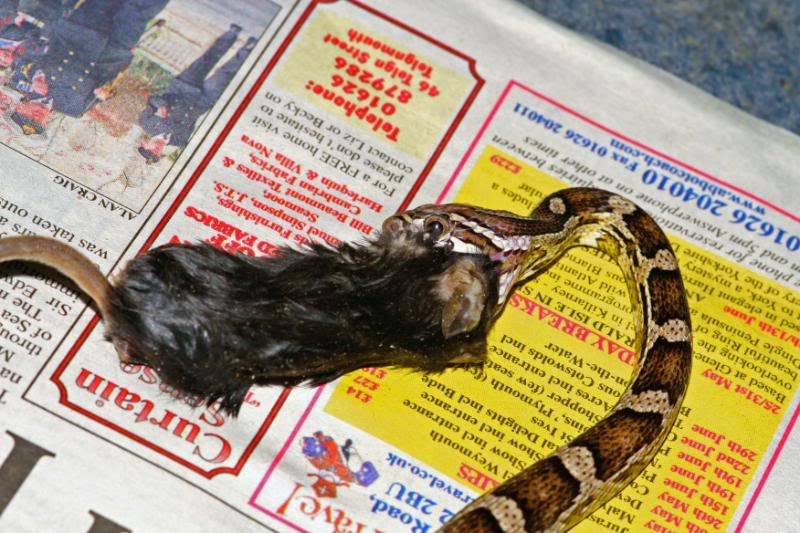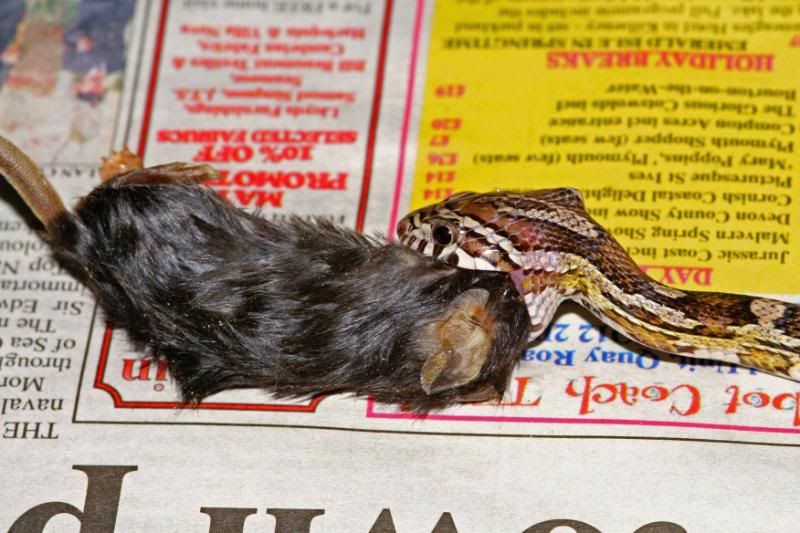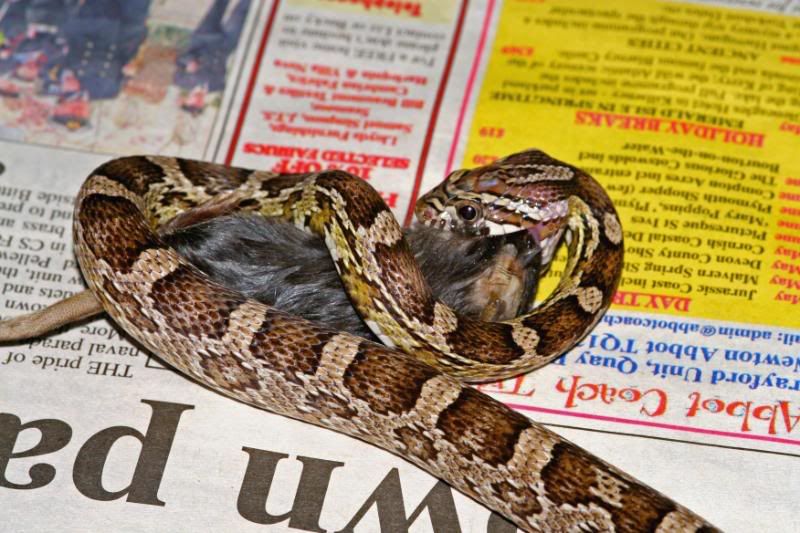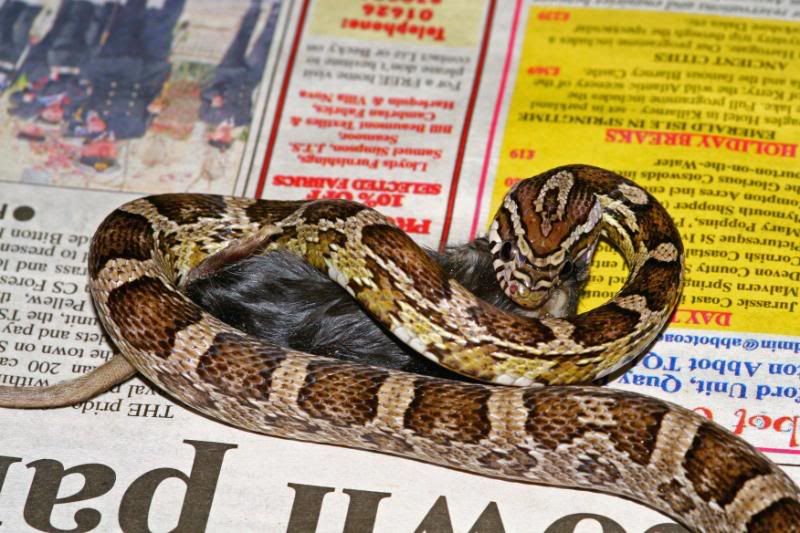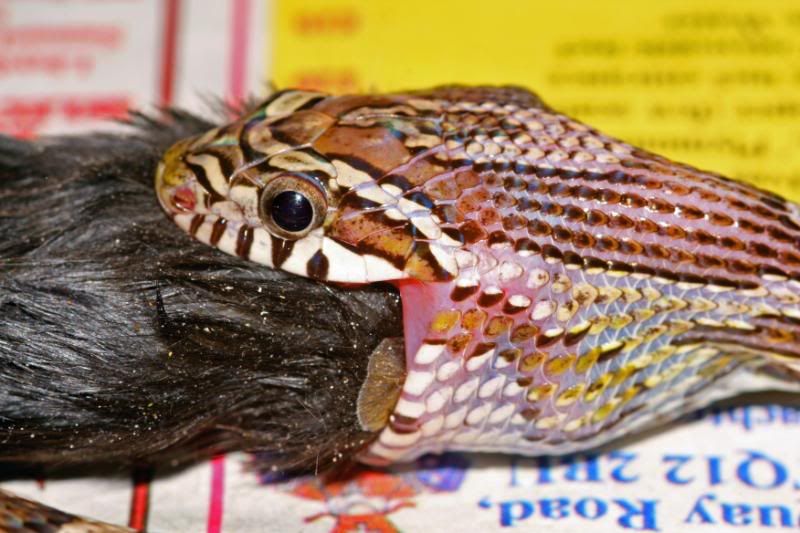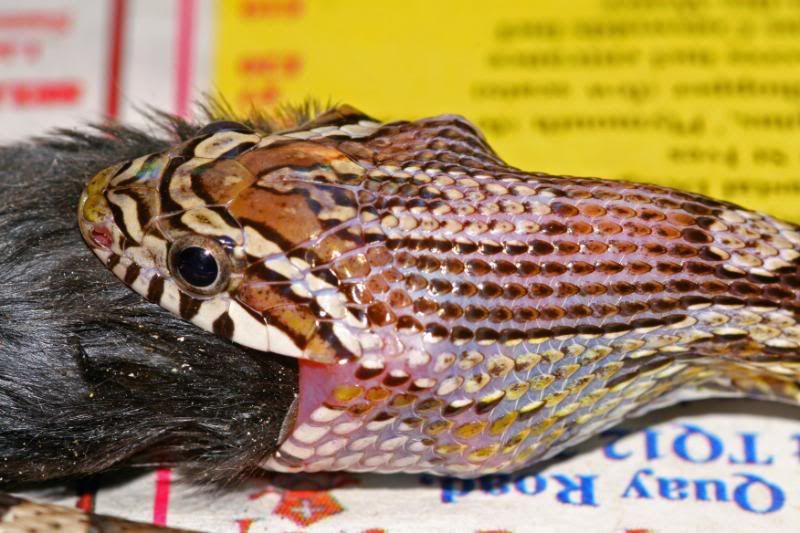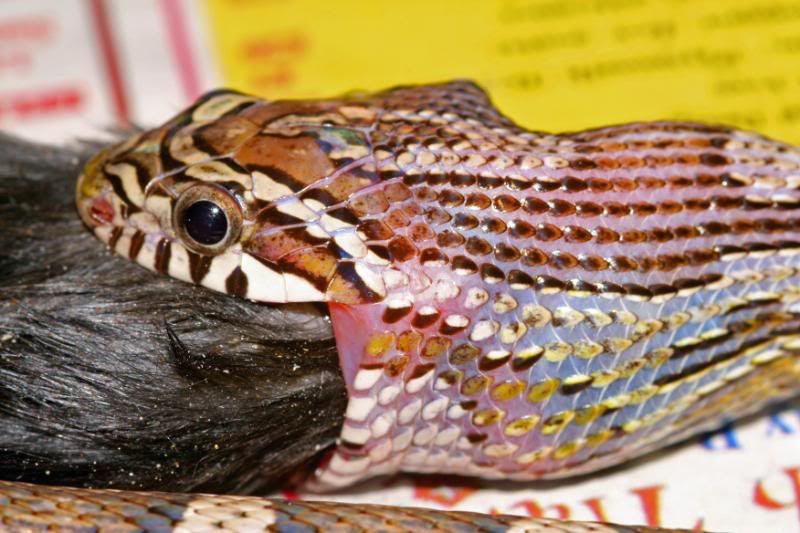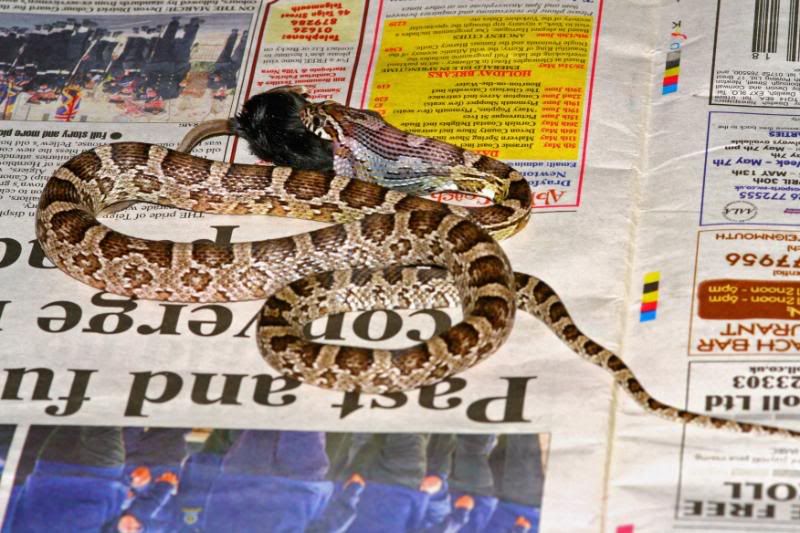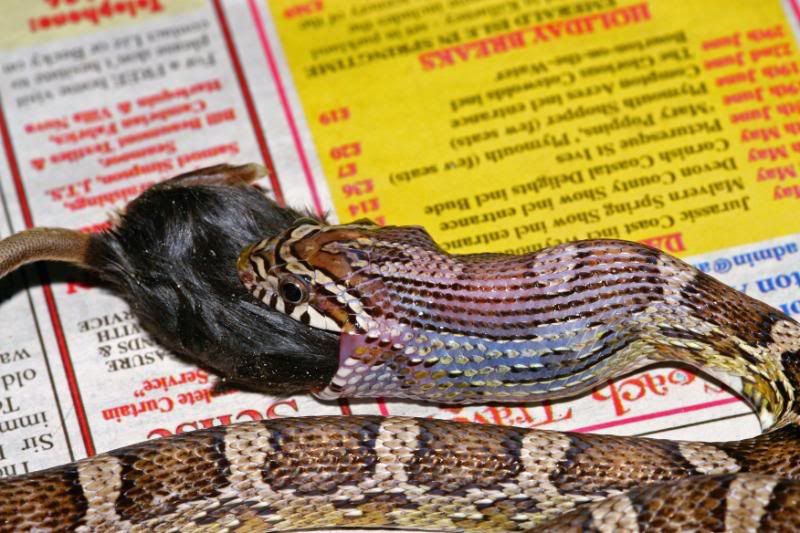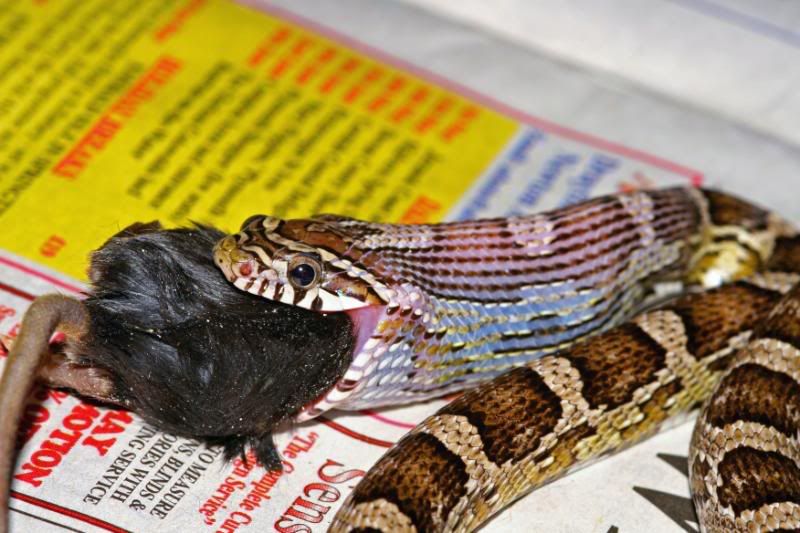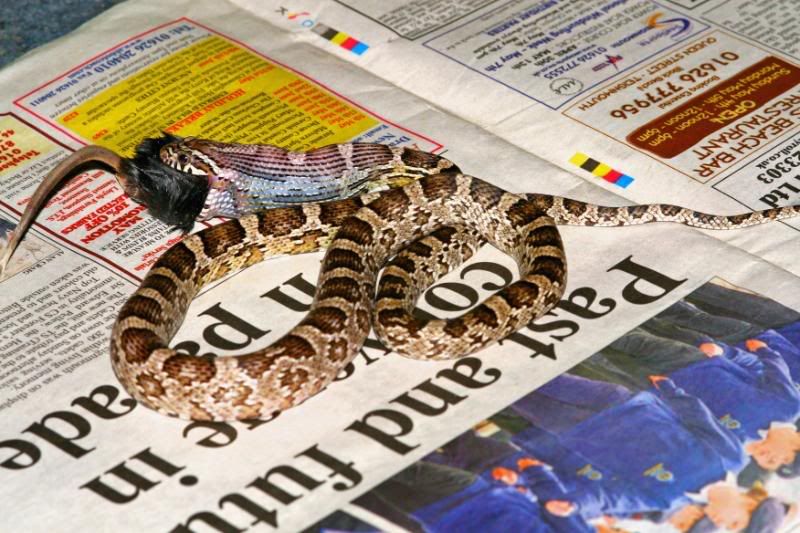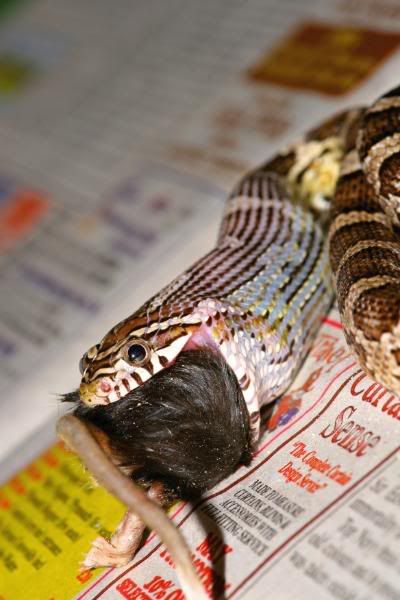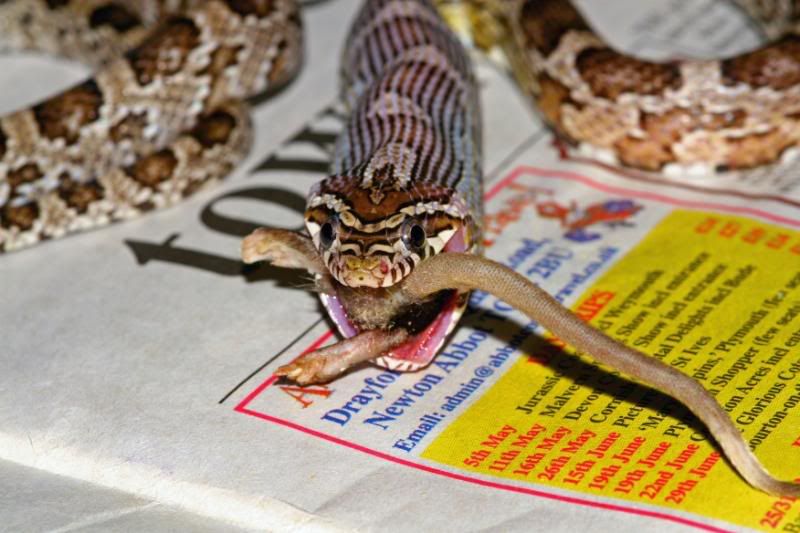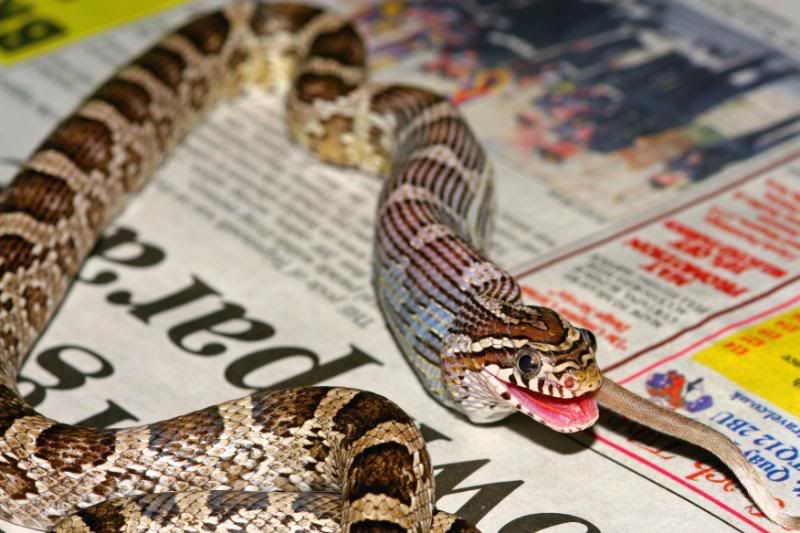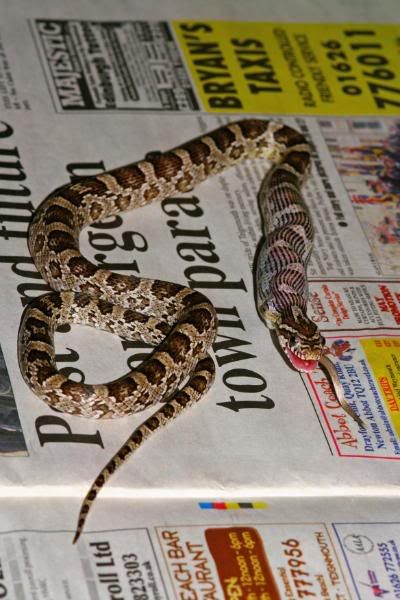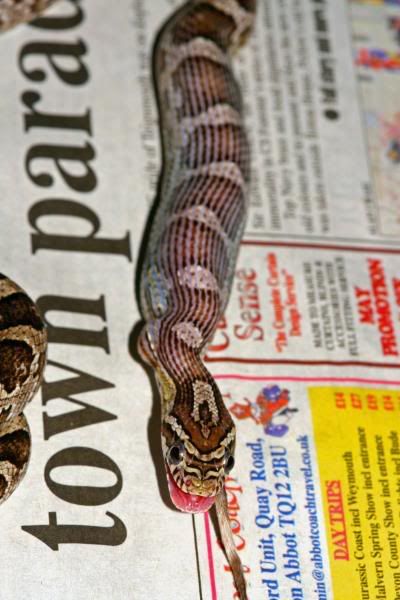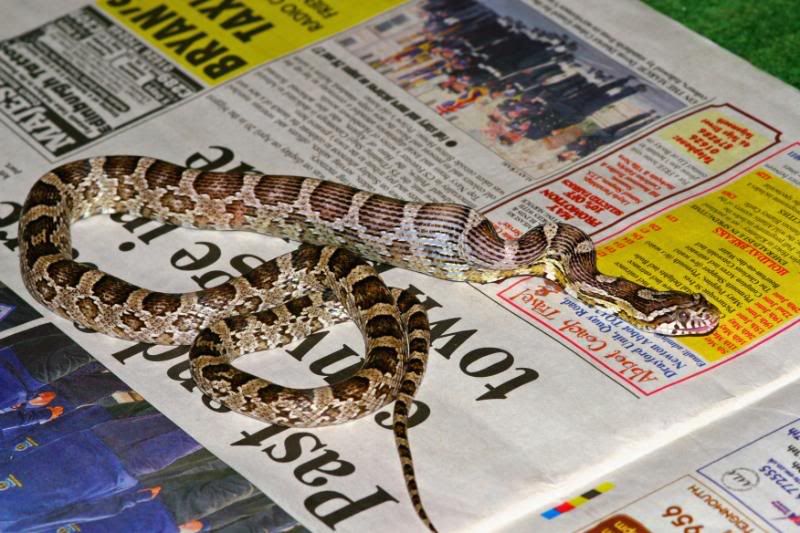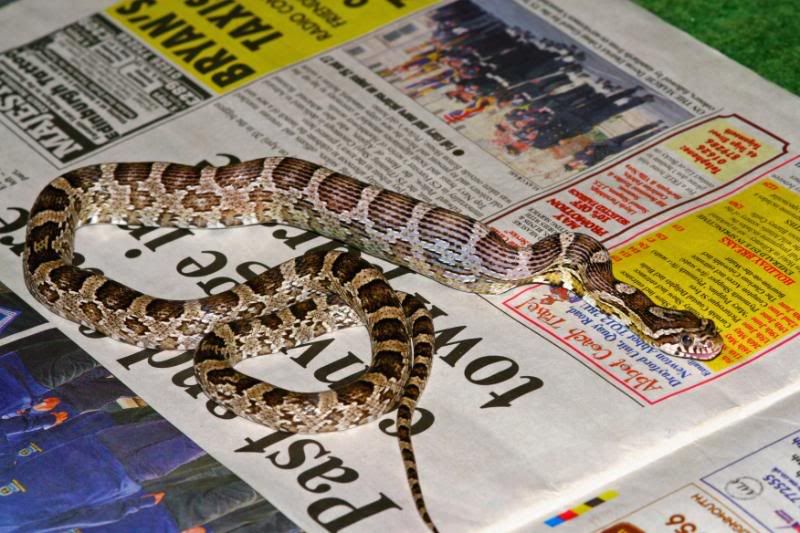 _________________
What good is invisability against creatures with no eyes!
http://www.youtube.com/watch?v=BmaSOMxX ... re=related